About the Soil-Net project

Soil-Net.com is a free and compelling environmental Internet resource for Key Stages 1-4 providing teachers and students extensive curriculum-based information about soil. As one of the three major natural resources, alongside air and water, soil is vital to the existence of life on earth. Soil-Net.com will help you discover what soil is, the teeming life in soil and about the many environmental threats facing soils. Remember, soil is all around us, just under our feet!
As a topic, soil is increasingly making its way up the political agenda in the UK and in wider Europe. At this time, when forthcoming UK legislation and the proposed EU Soil Framework Directive will make specific reference to sustainable soil management, there is a lack of sound advice and reference on how soil affects our lives, for all age groups. We often read about air pollution and water pollution but only more rarely do we hear of soil pollution or the importance of soil management and yet as the third 'media' of our natural environment, protecting the scarce and fragile soil resource is now more important that ever.
Soil affects each of us in our everyday lives whether we realise it or not, from the food we eat to our leisure pursuits, and the careers we choose to the foundations our houses and roads are built upon. The importance of soil and the 'ecological services' and 'functions' it performs, and the 'threats' facing soil are often misunderstood and misrepresented. There is now a compelling case for a clear statement concerning soil, and the Soil-net project sets out to do this by presenting educational materials related to the four UK Key Stages (ages 5 through to 16), bringing to the reader's attention the current developments affecting soils-related policy-making and soil science.
To cite Soil-Net, please use the academic reference below, published in the Journal Soil Science:
Hallett, S.H. & Caird, S.P. 2017. Soil-Net: Development and Impact of Innovative, Open, Online Soil Science Educational Resources. Soil Science. Vol 182, Issue 5, 188-201. doi:10.1097/SS.0000000000000208. Online  http://doi.org/10.1097/SS.0000000000000208
Please cite Soil-Net online as follows: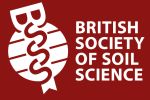 The Soil-Net project is strongly supported by the British Society of Soil Science (BSSS) (click through to see some cool soil posters the Soil-Net team helped develop). The Society is committed to promoting the study and profession of soil science and through its education committee has an active programme of soils outreach, education and awareness.
Developed by Cranfield University's National Soil Resources Institute, Soil-Net offers extensive information, advice and activities for students, teachers, parents and carers alike to assist in education of this vital subject. Thanks for visiting!
Cranfield University is delighted to announce that, for the fifth time in its history, it has been the proud recipient of a prestigious Queen's Anniversary Prize, in recognition of research and education in large-scale soil and environmental data for the sustainable use of natural resources in the UK and worldwide.