Soils and literature
Soils and literature

Where soils and literature meet!
Did you know that there are many, many references to soil in our literature! This of course reflects the importance of the land and farming in our culture, as well as a recognition of the beautiful countryside all around us. Here are some references.
First, a quote from the Immortal Bard himself: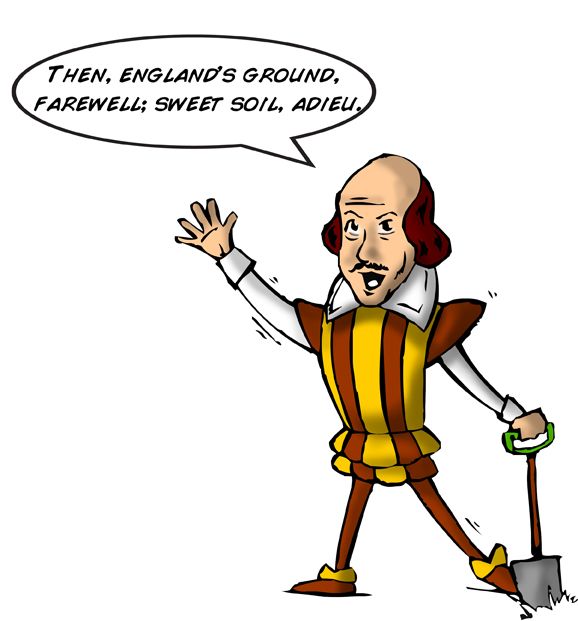 "Then, England's ground, farewell; sweet soil, adieu". That's from King Richard II: I, iii